RTaW-Sim : Timing-Accurate Simulation of Controller Area Network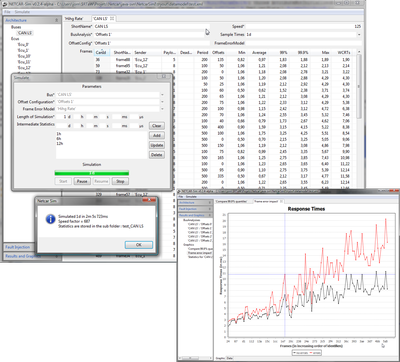 Minplus-Console: a (Min,+) algebra interpreter for Network Calculus
CPAL Model-Based Design flow: developing trustworthy embedded systems – from A to Z

Platforms: available for all editions of Windows (32 and 64 bit), for Linux (64 bit), Raspberry, MacOS and FreeScale FRDM boards – a web-based playground requiring no install is available too.

Free for all uses on publicly-available platforms

, including industrial use, training, education and research provided it is not incorporated or distributed with other software or media distribution of any type without first gaining permission. Paying versions for specific embedded boards – please

contact us

.