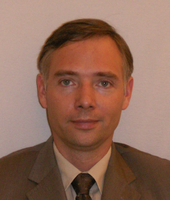 Jörn Migge
CTO
Responsibility: Timing Tools
jorn.migge@realtimeatwork.com

Jörn Migge is leading the development of RTaW's timing verification tools. Before joining RTaW, Jörn Migge worked for 8 years at the research department of PSA Peugeot-Citroën on methods and tools for the optimization and validation of embedded software architectures. His main activities have consisted in defining development methods, developing software tools supporting these new methods, promoting the adoption of formal validation techniques for real-time systems and conceiving optimization algorithms. He has participated to the AEE, ITEA-EAST, AUTOSAR and TIMMO-2-USE automotive industry-wide projects. He received a PhD in applied mathematics (real-time scheduling) from the University of Nice in 1999.
RTaW has opened a development office in Rome, Italy that is headed by Jörn Migge. People in Italy, or people willing to speak in German, are welcome to get in touch with him.
Loïc Fejoz defended his Phd in Computer Science in February 2009. He was supported by a Microsoft Research Phd Scolarship to work on "provably correct lock-free data structures". Prior to his Phd, Loïc has held several positions of software engineer and research engineer. He has a strong background in formal methods and software development tools and processes. He is leading the development of RTaW-ReqLab SAAS requirements management software.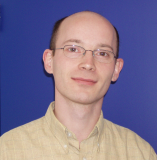 Lionel Havet
Co-founder and Research Engineer
Responsibility: Embedded Software
lionel.havet@realtimeatwork.com

Lionel Havet graduated from ENSICA aviation and aerospace engineer school in 1996. He worked in the area of embedded systems at Sagem, Giat Industries, Alspace, Philips and then lead during 3 years the development of the software embedded in automatic gearboxes at General Motors. Just before joining RTaW, he worked at INRIA on the Cristal project whose outcome was a vehicle platooning system for urban usage. Lionel Havet has an extensive practical experience in the design of control systems and the development of embedded software for critical systems.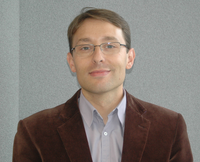 Nicolas Navet
Founder of RTaW

Nicolas Navet has worked on numerous projects and contracts with OEMs and suppliers in the automotive and avionics domains since 1996. He has a broad experience in timing and dependability analysis, real-time communication protocols and deriving probabilistic models from data. His objective is to contribute to the techniques, tools and computing platforms that will make it possible to build provably safe systems in a time and cost efficient manner. He holds a B.S. in Computer Science from the University of Berlin (1993) and a PhD in Computer Science from Institut National Polytechnique de Lorraine (France, 1999). More information on his work can be found at url http://nicolas.navet.eu.