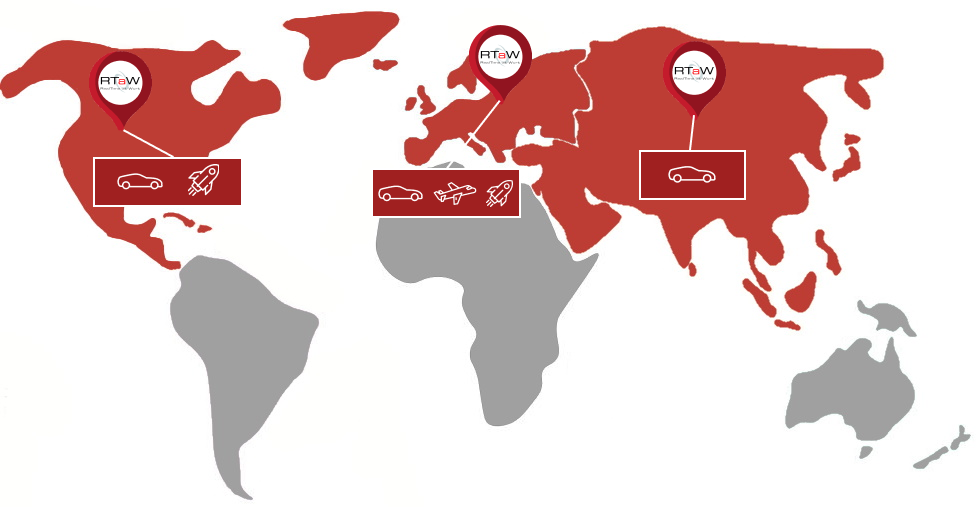 Company
RealTime-at-Work (RTaW) is a company out of INRIA research institute, founded in 2007 by a team of researchers and engineers who have gathered a wide range of skills and experiences in the development of critical real-time systems since the mid 1990's.
Mission
We believe that today's technologies and computing resources allow simpler and faster ways to develop critical embedded systems through timing-accurate simulation, design space exploration on virtual platforms and generative design.
Our commitment to you is to bring you top-level design tools that enable you to reduce drastically the time-to-market and costs of your projects by automation and resource usage optimization.
Industries served
RTaW's customers include OEMs such as Renault Group, BMW Group, Stellantis, SAIC Motor, FAW Group, Mercedes Cars, Polaris, NASA, ArianeGroup, Airbus Helicopters, Airbus Defence and Space, Thales, Leonardo, CNES, Axiom Space, ABB, Huawei, Xiaomi, Nio, Voyah, Didi, Jidu, HHT, tier-one suppliers as Robert Bosch and Aptiv, as well as engineering consulting companies. Our ability to produce highly applicable solutions is proven by our success in assisting our clients design automotive, aerospace and industrial systems.
Offer
RTaW provides design platforms, automated configuration & verification tools for provably safe and optimized critical embedded networks and E/E architectures. Earning and deserving your trust over the long haul is our number one priority.
Did we answer your questions ?

If not, please let us know and we will answer you.